Community involvement in the education system is key to our success as a progressive and collaborative learning community. We want to be sure we are communicating with our parents and community in the best way possible.
Complete this survey by Monday, March 18 for your chance to win one of four $25 gift cards to Indigo books. Click on the image or the link below to start the survey.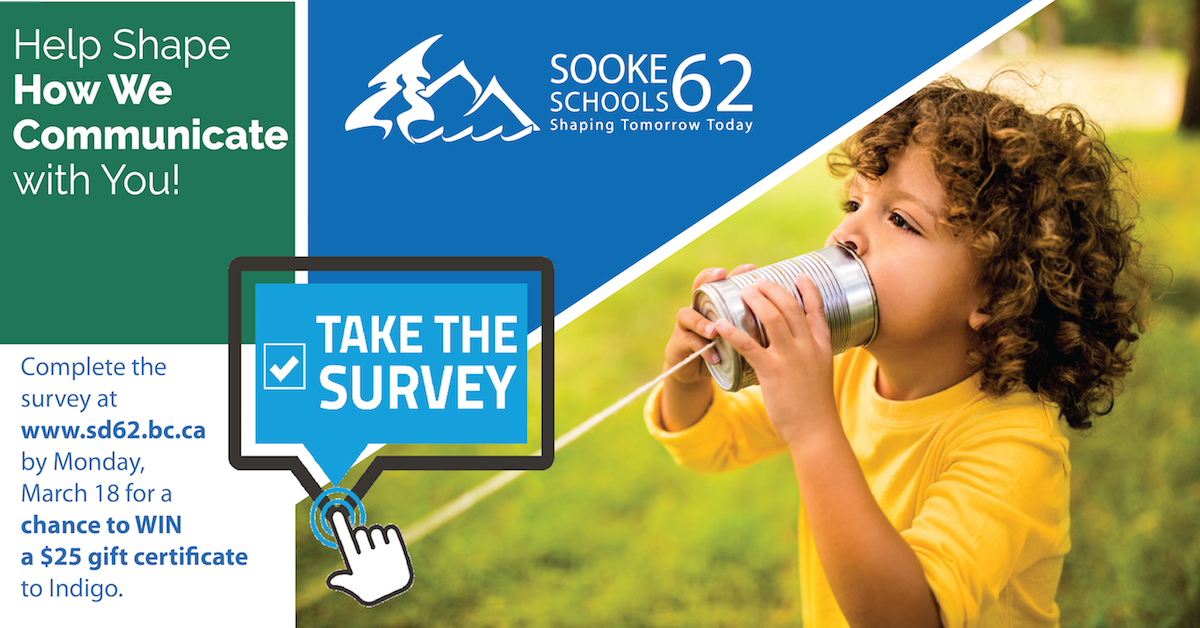 https://www.surveymonkey.com/r/SD62communications
With the outbreak of measles in Vancouver, BC, families may be wondering what steps they can take to protect themselves from measles. Vaccination is the best method of protection. All school-age children and adults born in 1970 or later should have 2 doses of MMR vaccine for full protection. Most people born before 1970 are immune to measles because of past exposure or disease.
Please take some time to check your vaccination records to see if you or your children need additional vaccination. Vaccination is available from physicians, pharmacists (for adults and children over 5 years), and public health units (for children). Call ahead to your healthcare provider to ensure that MMR is available at your appointment.
If you have any questions or would like more information about measles and MMR vaccine, please visit healthlinkbc.ca and immunizebc.ca.
Get your tickets now for our 4th annual District Day with the Victoria Royals!  The Royals will take on Prince George on Friday, March 1.  Featuring:  Prize Giveaways, Face Painting, Special Performances, Chuck-A-Puck and More!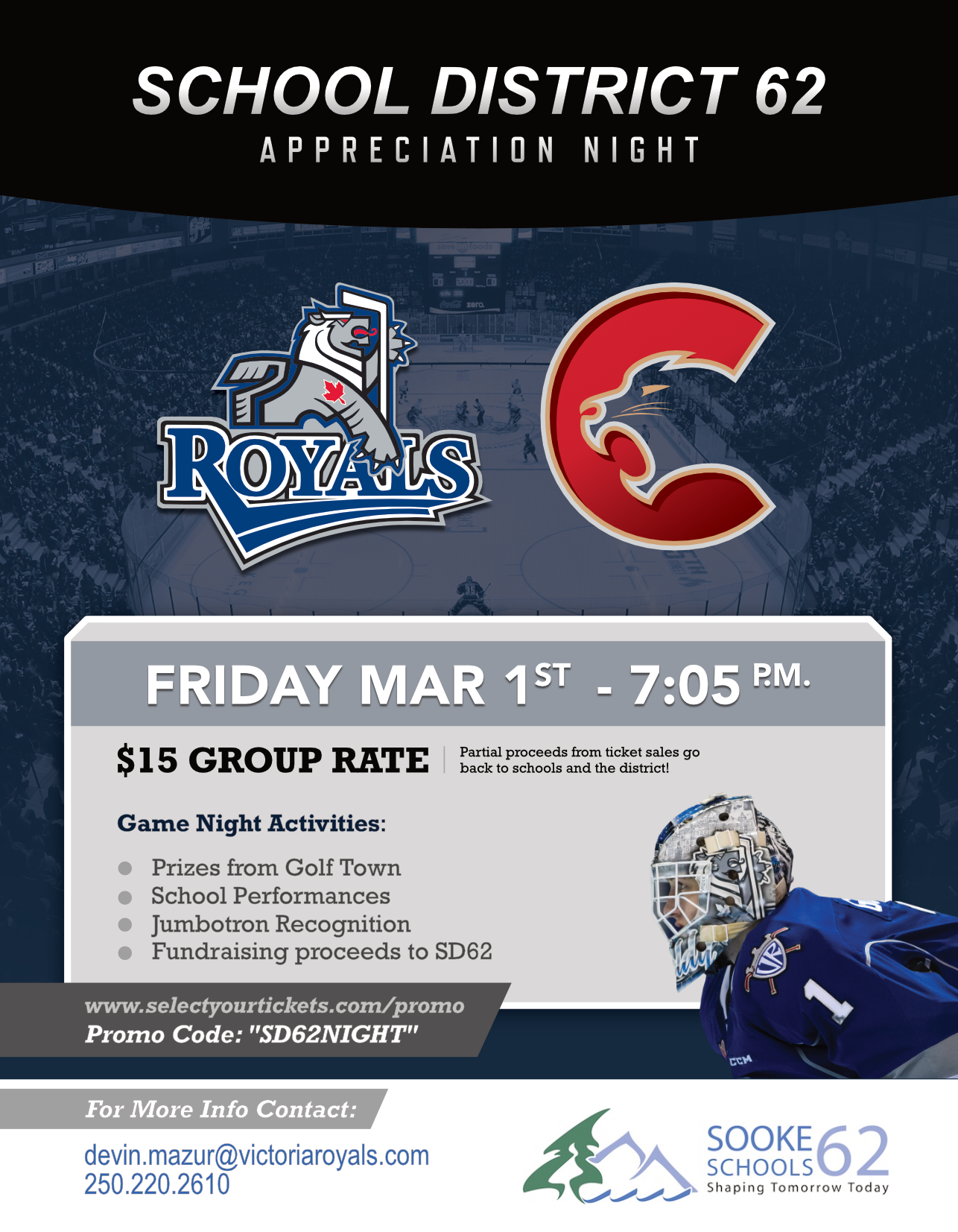 We know we are going to have a great school year! We regularly use email and our school app to update families about our days. Please ensure you have updated your email address with our office or downloaded our Sooke Elementary app.
Thank you, Ms. Tess Vally